RDC Dental Is Your Trusted Local Oshawa Dentist For Families, Kids & All Of Your Dental Needs
From routine cleanings to mini dental implants and more, we're all about happy clients, healthy teeth & beautiful smiles!
Oshawa Dentists & Dental Clinic Services
With RDC, You'll Get More Than Just Amazing Family Dental Services

We designed our clinic with your comfort and ease of use in mind.

Forget about street parking, fees, tickets and long walks.

Fast and free, you can use our office WiFi and save your own data.

Hey, us adults need something to do, too, right? Oh, and it's free!
A Trusted Local Oshawa Dentist
Welcome to the Dentist Office of Dr. Peter Riordan!
We offer complete family dentistry, the way it should be.
At Riordan Dental Care, it is our mission to provide the best dentistry for kids, families and adults with the highest level of dentistry services possible.
Whether it is our state-of-art facility and equipment, or our continued efforts to further our own education on advanced techniques of the industry, our Oshawa Dentist office and staff are devoted to our craft and to our patients.
We will walk you through every step of the patient process, from your initial consultation to completed treatment, and we look forward to helping you and your loved ones achieve your dental goals ahead.
Everything You Need Is At Our Clinic.
We Use A Patient-Focused Approach
Every patient's treatment plan perfectly matches his or her personal needs, lifestyle and goals (even if it's been years since your last visit to the dentist).
Our comfortable office, caring team, and minimally-invasive treatments will help to keep you at ease during your visits.
Our Premium Dental Hygiene Package covers you for 18 months and includes the following:

Don't Want to Commit?
That's OK, Too!
Schedule A Day To Come-In For A One-Time Cleaning & X-Rays
For Just One Low Payment Of…
Dr. Riordan And His Team Are Stellar!
"My husband needed full mouth reconstruction and we had "shopped around" everywhere from Mexico to Costa Rica. We found 4 dentists here, but the $50,000 price tag was more than our wallet could handle. After exhausting research, the internet led us to Dr. Riordan and we couldn't be more pleased with both the savings and the workmanship. My husband has soooo many compliments. He told the Dr. he wasn't concerned about being in any toothpaste commercials, but he could be now!"
Thanks Dr. Riordan and team 🙂
– Susan Vaas

Do You Have Missing Teeth? Loose Dentures?
Our Mini Dental Implants Are The Solution!
EMERGENCY DENTISTRY IN OSHAWA & DURHAM REGION
Dependable Family Dental Care In Oshawa & Durham Region
Comprehensive Dental Services
Please fill out the form below and we will contact you as soon as possible.
"I always have an incredible experience at RDC Dental. I've been going there since I was a child and now I bring my autistic son there. We have always been treated exceptionally well and they are incredible with my difficult child. I highly recommend them to family and friends."

– Annie Lyall
Located in Oshawa, Ontario, we are on the east side of Simcoe Street North, just south of Beatrice Street East and north of Sunset Drive.
If you are driving south on Simcoe, continue past Beatrice Street and Liz's No Frills (you'll see it on your right side). We are just past that plaza, on the left (east) side.
If you are driving north on Simcoe Street, go past the Long & McQuade Musical Instruments store (on your left) and the Petro Canada gas station (right side).
The next street on your left will be Sunset Drive (where the Shell gas station is) and we are just past that intersection, on the right (east) side.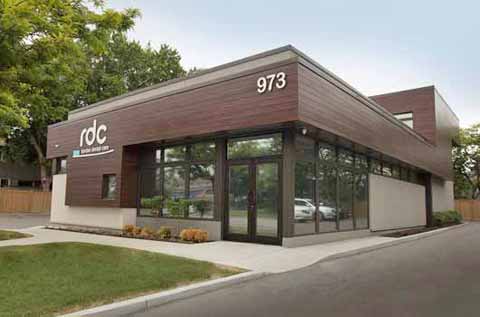 You can take the Simcoe Street Northbound or Southbound bus.
Both directions have stops at Sunset Drive, just south of the clinic.
The Simcoe Southbound Bus Stop ID is: 715
The Simcoe Northbound Bus Stop ID is: 686
Please visit the Durham Region Transit website's schedule page for routes, fares and times.
Free parking is available on the south (right) side of the building.
The clinic is fully accessible.
You can call the clinic during regular business hours or leave a message if we aren't able to take your call.